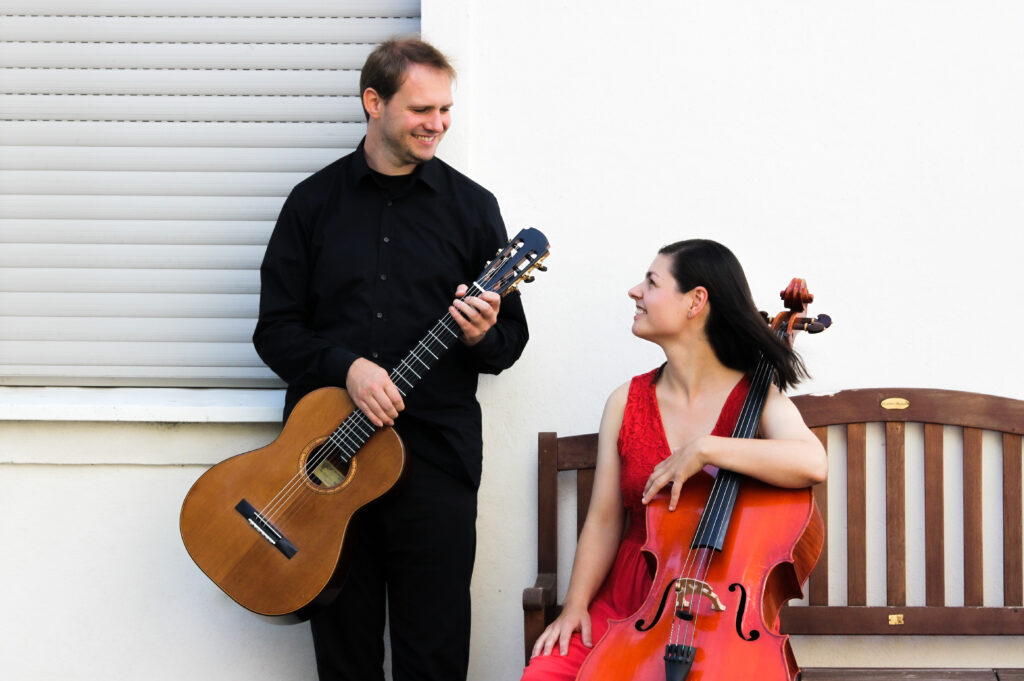 Pauline Stephan, born in Unna, Germany, comes from a family of musicians and received her first piano lessons at the age of five. Two years later she discovered her love for the cello.
Pauline Stephan received her first cello lessons at the Dortmund Music School. After winning prizes at various competitions (e.g. Jugend musiziert, Lions Club Music Prize), she began her studies in Oliveira Pinto's cello class at the Musikhochschule Münster. In 2021 she graduated and is now studying as a master student in the chamber music class of Antonio Valentino at the Conservatorio Statale di Musica "Giuseppe Verdi" di Torino in Italy and studies in parallel at the Accademia di Musica in Pinerolo with Luca Magariello. For her studies in Italy she was awarded a scholarship by the Italian government.
She received important musical impulses in master classes with Prof. Marcio Carneiro, Prof. Fabio Presgrave, Prof. Jan Ickert, Prof. Gabriel Schwabe, Arthur Hornig but also with Kira Kraftzoff.
She played with chamber music ensembles and as She has performed with chamber orchestras and as a soloist with chamber orchestras at festivals in Germany, Italy, France, Switzerland, Croatia and Brazil. For over 10 years she has been a member of the 12 Hellweger Cellisten ist, with whom she has performed several times as a soloist and recorded a CD in 2019.
Since 2018 Pauline Stephan is a scholarship holder of the Yehudi Menuhin Foundation "Live Music Now".
Julian Richter, born in Dortmund, Germany, began playing the trumpet at the age of five and later learned the guitar. He has been able to delight audiences at various festivals, both as a soloist and with chamber music ensembles. Among them festivals in Germany, France, Italy and Brazil.
He regularly attends master classes with Gary Ryan, Pavel Steidel, Tilmann Hopstock, Roberto Aussel, Pierre Pitzl and Marcyn Dylla, among others, and also specializes in early or new music in various chamber music formations at international courses.
Julian Richter received his first guitar lessons at the Musikschule Dortmund with Roland Bischof and received professorial lessons with Reinbert Evers while still a student.
In 2015 he started his studies at the Musikhochschule Münster in the guitar class of Prof. Reinbert Evers. Through him he got to know the guitar maker Giaochino Giussani, whose guitar, specially made for him, he has been playing since 2016.
After his bachelor's degree, Julian Richter began his master's studies at the University of Music Lübeck in the winter semester 20/21 in the class of Prof. Otto Tolonen.
In the summer of 2021, a performance by him was broadcast on the radio station Deutschlandfunk Kultur.
In addition to his concert activities, Julian Richter also works as a composer, and his works have been performed throughout Germany, in Paris as well as in Brazil.
Since 2018 Julian Richter is a scholarship holder of the Yehudi Menuhin Foundation "Live Music Now".