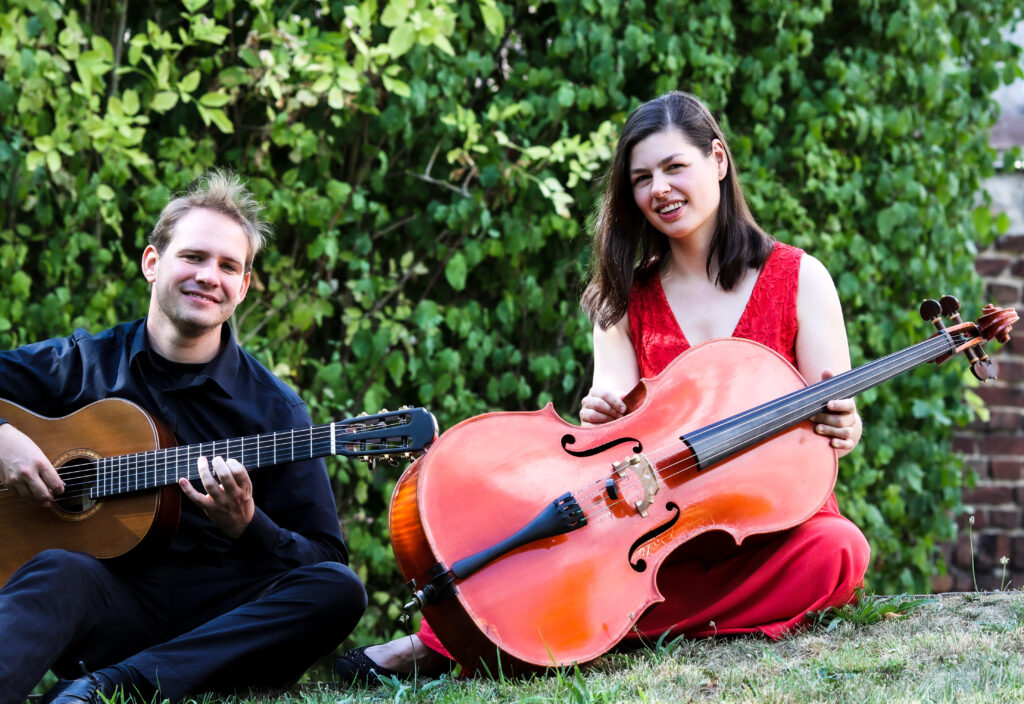 "With a passion that is immediately transmitted to the listeners" the Duo Giussani plays works from five centuries. In their new program "From Brazil to the Baltic States", the two young artists take their audience on a journey that leads across different continents and through the most diverse musical epochs.
"Listening pleasure, feast for the ears … these words only inadequately describe the sensory delights that listeners can experience at the Duo Giussani's concerts … The artists offer music as if from another star. The two artists celebrate a musical feast that led through the heights and depths of compositional ingenuity and an almost celebrated art of instrumental mastery." (Westfälische Nachrichten)
Pauline Stephan (cello) and Julian Richter (guitar), both natives of the Ruhr area in Germany, met in 2015 while studying at the Musikhochschule Münster. After just a few weeks, they founded the Duo Giussani.
In addition to searching for original pieces for this particular instrumentation, they play various arrangements, their own arrangements and compositions dedicated to the duo itself. And so a repertoire from Antonio Vivaldi to Spain to Enrique Granados as well as from the Brazilian composer Radamés Gnattali to the Estonian composer Ester Mägi was created.
Pure joy of playing the Duo Giussani could already show at various festivals in the monastery Seeon, at the "Celloherbst am Hellweg", "North Lake Como Festival", in Levico Terme (Italy), in France as well as in Brazil at the "Festival de Violoncelos de Ouro Branco".
Since 2018 the two musicians are scholarship holders of the Yehudi Menuhin Foundation "Live Music Now".